See How the Hyundai Santa Fe Compares to the Kia Sorento
The Hyundai Santa Fe and Kia Sorento have both enjoyed status as icons in their respective brands. Both are popular choices for those who require a reliable SUV. While it might be easy to compare the Hyundai Santa Fe against an inferior challenger, the Kia Sorento rises to meet the heavily competitive crossover SUV market. Let us tell you how the Hyundai Santa Fe stacks up against this worthy competitor from Kia. Learn more about the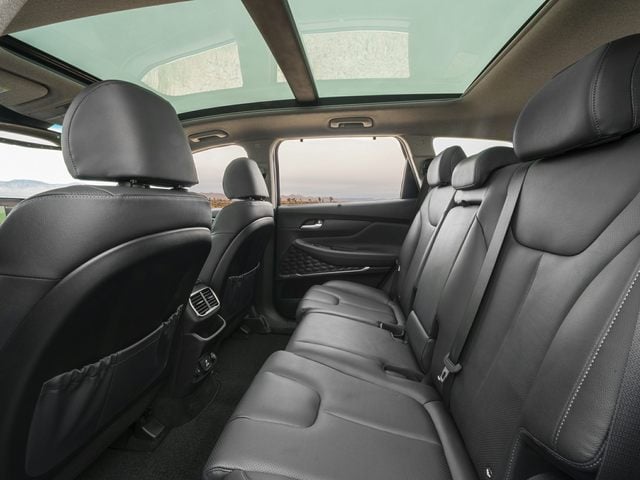 Hyundai Santa Fe Passenger Space
Hyundai Santa vs Kia Sorento- Passenger Space
Let us start with one area where Kia actually has a bit of an advantage: interior seating. While the Hyundai Santa Fe offers a roomy experience for five passengers, the Kia Sorento comes standard as a three-row SUV, with base trims having available seating for eight. The Kia Sorento even has then greater passenger volume overall at over 152 cubic feet, versus the 108 cubic ferret of passenger volume you enjoy with the Hyundai Santa Fe. However, families in Alexandria, VA might be happy to know that either SUV comes styled with YES Essentials® cloth seating, which is considerably more stain-resistant than the leading car cloth blend.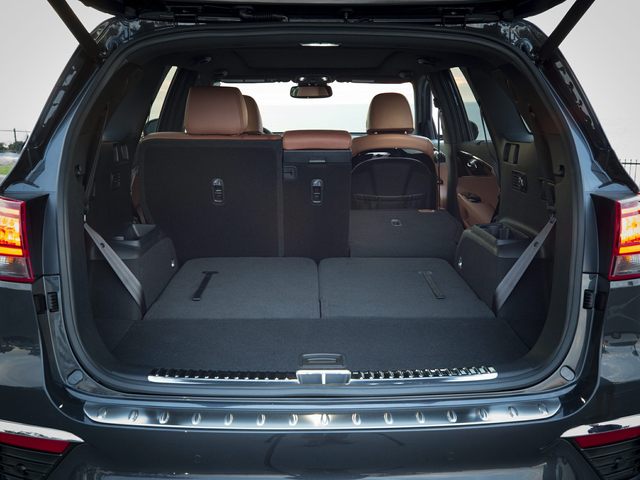 The Kia Sorento Trunk
Hyundai Santa Fe vs Kia Sorento- Cargo Space
What our Hyundai SUV lacks in passenger volume, it makes up for in cargo volume. The Kia Sorento offers up to 73 cubic feet of cargo space with both its second and third rows folded, in, while customers enjoy about 11.3 cubic feet when all seats are upright. However, if Manassas, VA families want the most versatility and interior flexibility, the Hyundai Santa Fe might be the right choice. The Santa Fe features 35.9 cubic feet of cargo space behind the second row and up to 71.3 cubic feet with the rear seats folded flat.
Advantage: Hyundai Santa Fe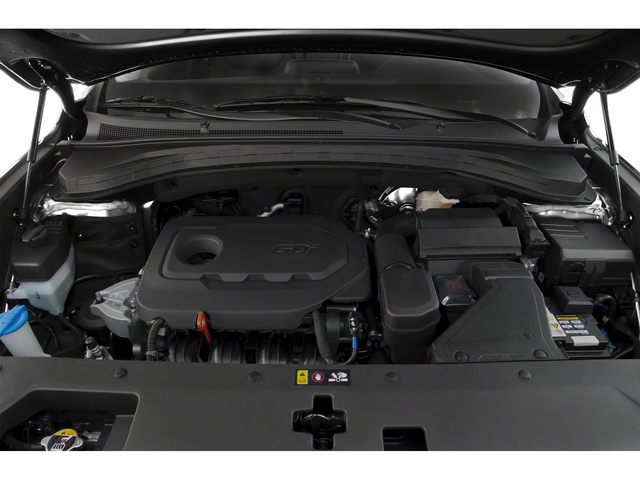 The Hyundai Santa Fe Engine
Hyundai Santa Fe vs Kia Sorento- Powertrain
Interestingly, both of these SUVs are equally matched when it comes to the power they provide under the hood. Both feature a 2.4-liter, 185-horsepower inline four-cylinder engine, made from aluminum alloy, that generates 178 pound-feet of engine torque. Both come balanced by an automatic transmission, which also includes a manual-shift mode for added efficiency.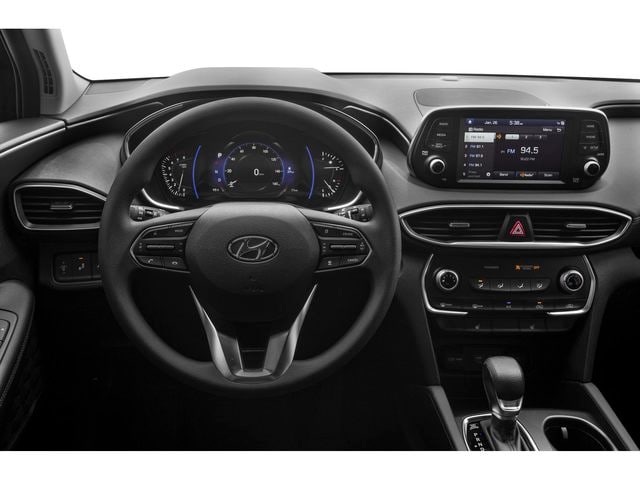 The Hyundai Santa Fe Dashboard
Hyundai Santa Fe vs Kia Sorento- Fuel Economy
Since both of their engines are equally matched, it should come as no surprise that both this Kia SUV and Hyundai SUV enjoy the same numbers for fuel economy. Both can travel up to 22 mpg in the city and 29 mpg on the highways, making either SUV a great voice for commuting in Fairfax. However, the Hyundai Santa Fe has an additional advantage when it comes to fuel efficiency: curb weight. The SUV with the lower curb weight will ultimately be the more fuel efficient one on the long-run. As the Hyundai Santa Fe is the more compact SUV, it weighs in at 3,591 pounds, versus the Kia Sorento, which has a curb weight of 3,810 lbs.
Advantage: Hyundai Santa Fe
Hyundai Santa Fe vs Kia Sorento- Safety
If you need a safe SUV for your family in Chantilly, VA, then you will find both of these SUVs for sale carry high ratings for safety. Both the Kia Sorento and Hyundai Santa Fe come standard with all the latest in federally-compliant crash mitigation measures and come reinforced with high-strength steel. However, the new Santa Fe is at a slight advantage with its standard driver-assistive safety features through Hyundai SmartSense™. The Santa Fe comes standard with such semi-autonomous features as Smart Cruise Control with Traffic Stop-Go as well as Forward Collision-Avoidance Assist (FCA) and Driver Attention Warning (DAW). The Kia driver-assist safety suite carries equivalent features, but most comparable features come avaiallbe on higher trims, whereas the Santa Fe has them standard.
Advantage: Hyundai Santa Fe
Visit us Today
We invite you to learn more about our new Hyundai Santa Fe models and visit Hyundai of Chantilly today. We can be found conveniently less than 20 minutes outside Reston using our speedy directions. Visit us today!
Make an Inquiry
* Indicates a required field