Seeing How the Hyundai Tucson Compares to the Kia Sportage in Chantilly, VA
The Hyundai Tucson and Kia Sportage are two comparable compact sedans that share the compact crossover SUV class. Both are well-known for their generous selection of great features and comfortable drivability. As both carry high ratings for safety and provide so many enjoyable features, it can be hard to compare the two. We want to show you a couple strong points between the two, so let's compare SUVs, so you can decide which you like best. When you wish to take our Hyundai SUV for a test drive, we encourage you to schedule a test drive and visit Hyundai of Chantilly to learn more. You can find us less than 25 minutes outside of Ashburn, VA using our speedy directions.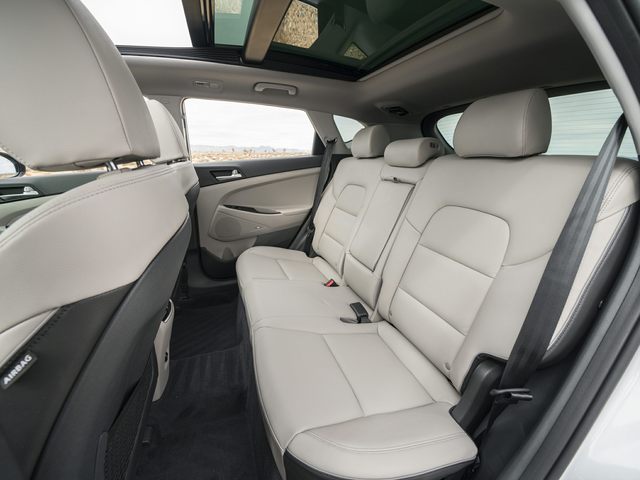 Hyundai Tucson offers 102.2 cubic feet of passenger volume
Hyundai Tucson vs Kia Sportage- Seating
We start with an area which can prove a dealbreaker to many customers: interior space and comfort. Both of these new crossovers offer a comparable passenger volume, but the Hyundai Tucson offers just a little but more with 102.2 cubic feet, versus the 98.6 cubic feet of the Sportage. When you lower the rear seatbacks of the Tucson, Fairfax customers may notice more cargo space as well with almost a full 62 cubic feet. The Sportage falls short, but only slightly, with a cargo volume of 60.1 cubic feet.
While the Kia Sportage offers Sofino interior cloth and leather seating, base trims of the Tucson feature the more family-friendly YES® Essentials cloth fabric. YES® Essentials fabric is proven more stain-resistant than the average car cloth blend.
Advantage: Hyundai Tucson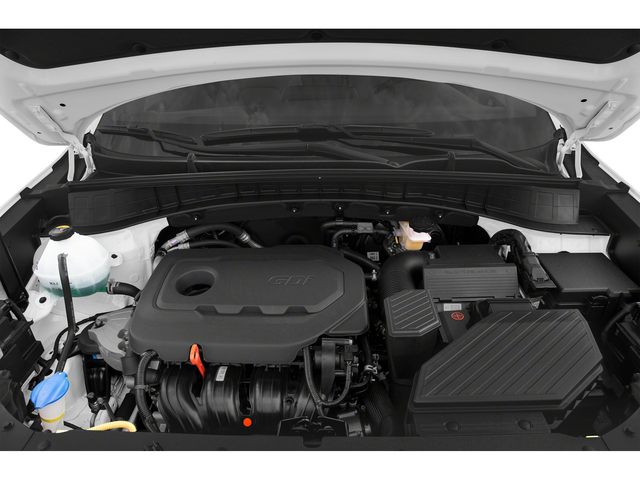 The Hyundai Tucson Engine is the basis for its reliability - and Hyundai has the warranty to back it up!
Hyundai Tucson vs Kia Sportage: Warranties
Both Hyundai and Kia offer ample protection for your investment, with warranties that last well beyond those of many other auto manufacturers. Both the Hyundai Tucson and its Kia competitor come backed by a five-year/60,000-mile Basic Warranty as well as 10 years or 100,000 miles of powertrain coverage. The Hyundai Tucson also comes backed by 84 months/unlimited miles of rust perforation coverage, whereas the Kia Sportage's corrosion protection caps at 60 months or 60,000 miles, so there is a slight advantage to Hyundai here as well.
Advantage: It's a tie, for the most part.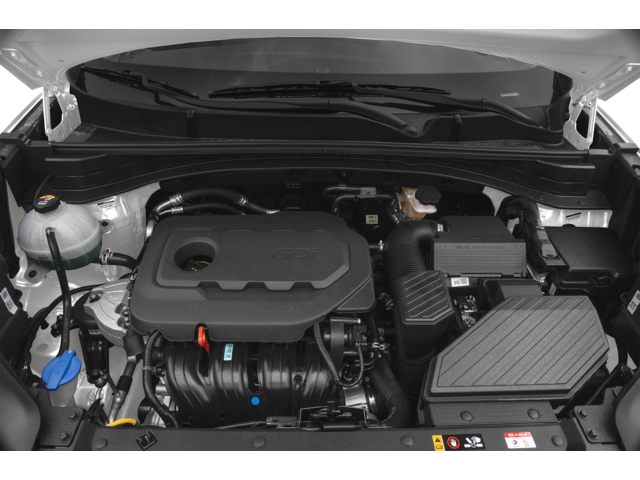 The Kia Sportage Engine
Hyundai Tucson vs Kia Sportage: Fuel Economy
Many shoppers might not expect much fuel efficiency from the average crossover, compared to a sedan. However, both the Tucson and Sportage put this reputation to the test, especially the latter. The Sorento does have a key advantage in its ability to travel an EPA-estimated 23 mpg in the city and 30 mpg on the highway. The Hyundai Tucson also travels up to 23 mpg in cities like Alexandria, but falls short slightly on the highways, traveling up to 28 mpg.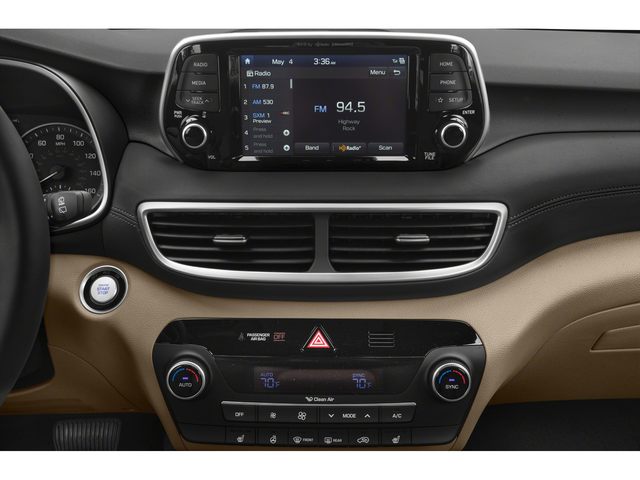 The Hyundai Tucson Dashboard is your entry to fun and comfort while driving.
Hyundai Tucson vs Kia Sportage: Price
Both the Kia Sportage and Hyundai Tucson come equipped with a generous selection of safety and technology features, for a low starting price. While the manufacturer-suggested retail price (MSRP) tends to change from year to year, both of these compact crossovers have MSRPs lower than $25,000. However, Manassas, VA customers may be interested in their comparably equipped starting prices, which consider factors such as destination fees and national taxes. Overall, the comparably-equipped starting price of the Sportage is over $2,000 more than its competitor from Hyundai, with its most well-equipped trim being priced over $30,000. Even the fully-loaded Tucson ultimate trim is a bit cheaper than the Sportage SX Turbo.
Advantage: Hyundai Tucson
Which is Right for You?
With both of these SUVs being quite comparable to each other, it may prove hard to decide which you like best. If you want to enjoy more interior comfort and versatility, for a lower price, then you might appreciate the Hyundai Tucson more. However, as both are top safety picks, families cannot go wrong with either choice! If the new Hyundai Tucson sounds like the right crossover for you, then come test drive one here at Hyundai of Chantilly.
Visit us at our new facility, which has plenty of parking and a state-of-the-art service department for all of your Hyundai maintenance needs. You will find our new dealership facility on Stonecroft Center Court, less than a 12-mile drive outside of Reston, VA in Chantilly. We hope to see you soon!